Course: Wilderness Advanced First Aid
COURSES TYPE

Wilderness Advanced First Aid

SCHEDULE

2018-11-24 → 2018-11-27

(4 days)

COST

3600 CNY

Country

China

City

阳朔

LNG

Instructor

SUN LINGYE

Host

阳朔大地部落户外探险有限公司

Registration information

联系人:葛燕芳
CONTACT:Gemma
联系电话:15277321944
CONTACT PHONE:15277321944
联系邮箱:gemma.ge@terratribes.com
EMAIL:gemma.ge@terratribes.com
特别说明:课程对外公开招生
NOTES:Open Enrollment

关于培训费用的说明:
费用包括:课程认证、教材、教具、保险、导师交通食宿。
费用不包括:学员往返基地交通、培训期间的住宿与餐饮以及其他个人消费;如需提供内地普通发票,则需要增加8%税费,详情请咨询课程组织方。
特别提醒:
本培训因WMAI对教练签发的培训资质有严格规定,培训名额有限,仅28人,报满即止。
如缴费确认报名后,在开课前,因个人原因退出,若提前2周予以申请,组织方全数返还学费。
若少于提前一周无法参加的,组织方则收取其总学费的50%。

NOTES:The final comfirmation will be subject to successful payment. Your registration once been confimed, please try to attend the course. Cancellation will be allowed 2 weeks ahead of the course dates.
FEES INCLUDED:Certification, books, equipment, insurance.
FEES EXCLUDED:Participants transportation, accommondation, food and other personal expenses.
Course introduction
An entry-level course designed for professionals working in significantly remote settings for days or weeks.
Wilderness Advanced First Aid is comprehensive medical training designed for remote professionals or wilderness leaders who venture into remote and challenging environments. Wilderness Medicine differs significantly from standard first aid courses and other training that are oriented toward urban environments. This course teaches how to manage medical emergencies when hospitals and rescue services may not be available for an extensive time period. We prepare students for emergency situations that involve prolonged patient care, severe environments, and improvised equipment.
Instructor of records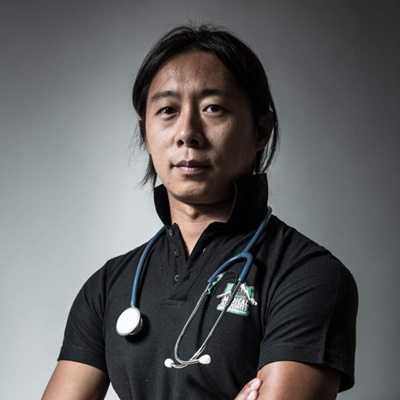 Country of residence
China
  孙灵野,国际野外医学协会(WMAI)第一位华语高级主任导师,国际野外医学协会中国区总经理,也是中国户外教育先驱阳朔大地部落有限公司创办人之一。热衷于登山,攀岩,冲浪,滑雪。
  为了推广户外安全理念,伴随着连续不断6年亲赴美加的学习, 将"野外医学"的概念引进中国。孙灵野曾受邀在美国普林斯顿大学及鲍登学院教授野外急救课程,因为拥有丰富的急救经验,于2014年2月作为汕头大学南极科考队的医疗顾问赶赴南极考察; 游历过多个国家,熟谙不同形式的户外运动。除此之外,也做过高山向导、攀岩教练、体验式培训导师、大型户外比赛组织者等,曾负责2008年北京奥运会和2010年温哥华冬奥会的项目管理。

Assistant for this course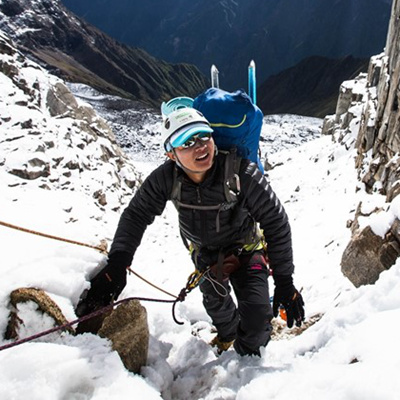 Country of residence
China
  从2004年开始从事攀登和户外运动教学,从活动导师到课程策划再到大地部落的创始人和管理者。参加过2008年北京奥运会和2010温哥华冬奥会的管理和执行工作。他先后在阳朔,北京白河,贵州格凸从事攀登和路线发开;在云南,四川和新疆以及法国,澳大利亚,美国,加拿大,韩国,泰国和越南从事攀登和交流。作为CMDI和Kolon登山学校队员和讲师覃庆相喜欢分享攀登,户外运动和野外医学方面的经验和故事。