Course: Wilderness Advanced Life Support
COURSES TYPE

Wilderness Advanced Life Support

SCHEDULE

2019-01-18 → 2019-01-21

(5 days)

COST

780 USD

Country

Malaysia

City

KL

LNG

Instructor

David Johnson

Host

AsiaOffice

Registration information

Requirement to Participants
Doctors, nurses, or above only. Other non-professionals will NOT be accepted.
License is required to be uploaded.

Tuition
Wilderness Advanced Life Support(WALS):
2019-01-18 to 2019-01-21(4 days in total)
The training fee is 780USD including taxes, teaching materials, course teaching fees, and certificate fees.

Register
Contact:Kate
Email:office@wildmed.asia
Wechat: yanzi1434
Course introduction
This program's primary goal is to apply current medical knowledge and critical thinking for use in remote/resource challenged patient care settings. It is targeted toward advanced care medical practitioners.
The Wilderness Advanced Life Support (WALS) is Wilderness Medical Associates International's most advanced level course. Our 36-hour course is run over 4 days(5 days for courses requiring translations). It is open to certified or licensed advanced level medical practitioners involved or interested in rescue, mass casualty, and remote outdoor environments or urban areas in disaster or crisis. This constantly-evolving course is highlighted by discussions of new and controversial ideas and the appropriate application of technologies. The learning environment is challenging, stimulating, and fun.
Instructor of records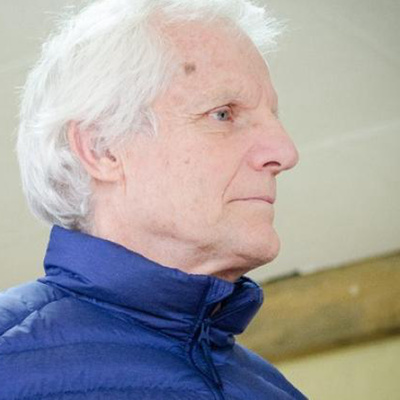 Country of residence
United States
野外医学之父 David Johnson(DJ) 医生 国际野外医学协会是一家全球性的野外急救培训组织。是30年前为解决医疗资源有限区域的病患及伤痛的援救问题而成立的机构,创立至今,已成为全球精于传授野外急救知识的教育机构,课程遍及包括南极在内的七大洲。在野外医学领域,WMAI的课程目前是使用最多的本地语言并结合本地文化医疗特点来教育学。并在各个国家获得国家法律认可。WMA课程注重学员对知识的理解,注重课程结合学员的职业背景,进行学习方式和学习内容的灵活设计,更强调体验式学习,学员通过实践操作,更加深对知识的掌握。在美国WMA资质,获联邦政府人力资源和技术发展部门认可,也是加拿大唯一的野外医学会顾问机构。 国际野外医学协会主席、野外医学教材编撰人、野外医学顶级导师,国际知名野外医学专家,美国刘易斯顿缅因州医疗中心急诊科紧急主治医生DJ先生是国际野外医学协会的创始人之一,目前是国际野外医学的主席和所有者。
DJ是野外医学培训教材的主要编撰者,以及野外医学研究的先锋者。 DJ先生从事的户外运动有,加拿大北部野外独木舟,北美以及南美的登山攀岩,美国缅因州和乔治亚州的海上皮划艇,横跨大西洋的帆船之旅。 DJ先生非常热衷于课程的拓展以及教学,他所面临的最大挑战是为那些需要帮助的人们尝试将复杂的概念转为简单易行以及可利用的操作。DJ声明:对事故的紧急以及严重程度拥有清晰的概念往往比精密的诊断更为重要
Assistant for this course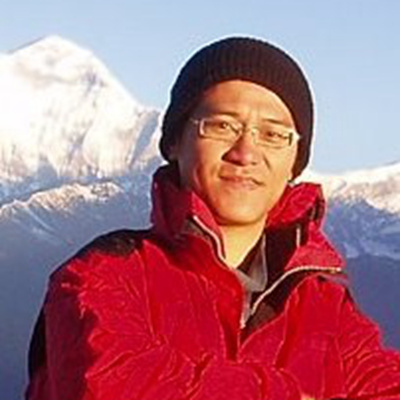 Country of residence
Malaysia
Brandon Chee, started his interest in Wilderness Medicine since 2005 with his first Wilderness First Responder and currently holding WEMT. He also gained his interest in Advance Sport Medicine.

Brandon, with his 20 years of experience in the outdoor education field, has also garnered experience in conducting Duke of Edinburgh's International Award programme throughout Asia Pacific regions. Beside that, he also involved with International Disaster Relief Mission and Local Search & Rescue Relief Mission. He also has strong interest in the environment and still continues doing research in recreational ecology in his PhD.
Assistant for this course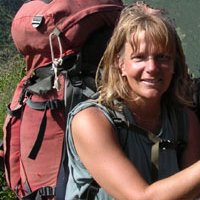 Country of residence
United States
Deb Ajango has instructed for Wilderness Medical Associates International for more than a dozen years. She lives in Alaska and has traveled the state extensively. Besides teaching classes for WMA, she owns and operates a business in outdoor safety. Deb's claim to fame is that she and her husband have actually been attacked (and husband mauled) by a grizzly bear.