Course: Wilderness First Aid
COURSES TYPE

Wilderness First Aid

SCHEDULE

2019-11-16 → 2019-11-17

(2 days)

COST

320 USD

Country

Malaysia

City

Lake Edge, Puchong

LNG

Instructor

SUN LINGYE

Host

X3SI

Registration information

Registration information
Contact:Damien Santer
Email:ds@x3si.com or https://x3si.com/education/enrollment/
Tel:+6012 222 6640
Food and Accommodation: Contact sponsor for details
NOTES:Open Enrollment

The final confirmation will be subject to successful payment. Your registration once been confirmed, please try to attend the course. Cancellation will be allowed 2 weeks ahead of the course dates.

About course tuition:

FEES INCLUDED:certificate, text book, training equipment, insurance, instructors' logistics(food&accommodation)
FEES EXCLUDED:participants' transportation, food and accommodation during the course, other personal expenses. There will be 6% tax fee of the tuition for a mainland China tax invoice ,please contact sponsor for more details.
Course introduction
The only Wilderness First Aid course that meets the specific needs of industry, technical, research, and field support employees in remote areas.

The 24-hour Wilderness First Aid for Field Services course provides first aid for industrial, technical, and field support staff in remote areas. Although the fundamental medical portion of this course is similar to those in a WMA International Wilderness First Aid course, the applied context is different.
Instructor of records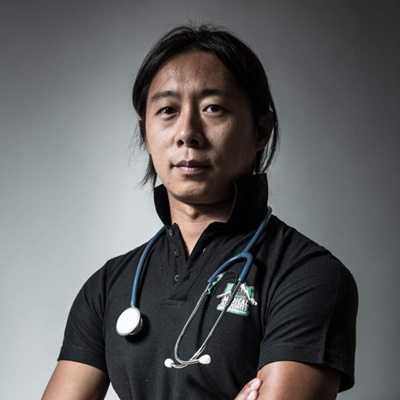 Country of residence
China
  孙灵野,国际野外医学协会(WMAI)第一位华语高级主任导师,国际野外医学协会中国区总经理,也是中国户外教育先驱阳朔大地部落有限公司创办人之一。热衷于登山,攀岩,冲浪,滑雪。
  为了推广户外安全理念,伴随着连续不断6年亲赴美加的学习, 将"野外医学"的概念引进中国。孙灵野曾受邀在美国普林斯顿大学及鲍登学院教授野外急救课程,因为拥有丰富的急救经验,于2014年2月作为汕头大学南极科考队的医疗顾问赶赴南极考察; 游历过多个国家,熟谙不同形式的户外运动。除此之外,也做过高山向导、攀岩教练、体验式培训导师、大型户外比赛组织者等,曾负责2008年北京奥运会和2010年温哥华冬奥会的项目管理。